The first private development in the commercial cluster within the Gold Coast Health and Knowledge Precinct will have its construction fast-tracked, Queensland's state development minister Kate Jones has announced.
The seven-storey building, designed by PDT Architects, will comprise five storeys of lettable office space, along with childcare facilities for up to 400 people.
Dubbed Proxima, the building is a project of private developer Evans Long. It will sit within the Lumina commercial hub at the site of the former Commonwealth Games Athletes' Village, part of the wider Health and Knowledge Precinct.
Announcing the start of detailed design work for the $80 million project on 16 May, the minister said the building would be the first of many to be built at the precinct, which would become an essential part of the state's economic recovery, according to media reports.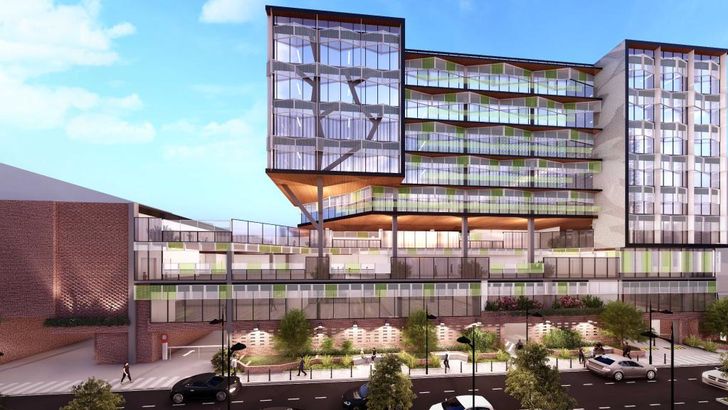 Lumina has a focus on life sciences, health and technology-related businesses, so that "businesses and enterprises [can] derive the maximum benefits of co-location with like-minded entrepreneurs and collaborators, including those at the nearby Gold Coast University Hospital, Gold Coast Private Hospital and Griffith University."
Evans Long managing director Matthew Evans told media that that the building's position within the precinct would allow tenants to engage and collaborate with the surrounding institutions.
"We have already had strong interest from potential tenants and we're confident our location and cutting-edge design will attract a range of businesses that will benefit from basing their operations in the heart of what will be a vibrant centre for research and innovation," he said.
Source: architectureau